Drunk Driving Accidents (Punitive Damages)
Car Crash Attorneys Representing Victims in Lafayette and Surrounding Areas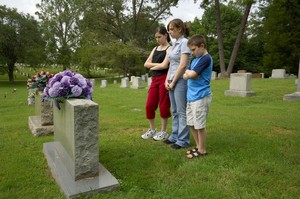 According to government estimates, some 3,000 people have been killed in Louisiana in accidents involving alcohol over the past decade. Tens of thousands more have been injured, and many of these victims have suffered catastrophic injuries, such as brain trauma, paralysis, or amputations. It is an unfortunate fact that, although Louisiana's drunk driving laws have stiffened in recent years, there are still far too many drunk drivers on our roads. If your family has been affected by this type of crash, you should consult a car accident attorney as soon as possible to preserve your rights. The Lafayette drunk driving accident lawyers at Broussard, David & Moroux are here to help you fight for your right to compensatory and punitive damages from the responsible party.
Proving Negligence in a Louisiana Drunk Driving Accident Case
Under Louisiana law, a person may be found guilty of drunk driving if they have a blood alcohol concentration (BAC) of 0.08% or more (0.02% for people under 21). A driving under the influence conviction may also result from a driver's usage of drugs or a combination of drugs and alcohol. A driver may be sentenced to jail time, be fined, and lose their driving privileges as a result of a DUI, DWI, or OWI conviction, but none of these penalties imposed by the criminal justice system is designed to compensate a drunk driving accident victim for their injuries. That task is usually handled in the civil courts.
In order to recover damages in a car accident case, the plaintiff usually must show that the defendant was negligent. Typically, this requires that the plaintiff prove by a preponderance of the evidence that the defendant owed a legal duty to the plaintiff, that the defendant breached the duty, that the plaintiff suffered damages, and that the defendant's breach of duty was a direct and foreseeable cause of the plaintiff's damages. In a drunk driving case, a plaintiff may be able to use the defendant's DUI conviction in proving that the defendant violated a duty owed to the plaintiff. This would satisfy the elements of duty and breach, leaving only the elements of causation and damages.
After the plaintiff has shown that the defendant was negligent, the next inquiry is the amount of damages to which the plaintiff may be entitled. There are several factors to consider in determining the compensatory damages due to the plaintiff, such as medical expenses, lost earnings, loss of future earning capacity, and pain and suffering. In addition to damages designed to compensate the plaintiff for the losses that they suffered in the crash, the plaintiff may also seek punitive damages in a drunk driving accident case. In contrast to compensatory damages, which are meant to "make the plaintiff whole," punitive damages are used to punish a defendant for their egregious behavior and deter others from engaging in such conduct in the future. While most personal injury lawsuits do not qualify for punitive damages under the Louisiana Civil Code, these damages are a possibility in drunk driving accident cases.
Seek Assistance from a Skillful Drunk Driving Accident Lawyer in Lafayette
If you or a loved one has been hurt in an accident caused by a drunk driver, you should seek the advice of a motor vehicle collision attorney as soon as possible. It takes a considerable amount of time and effort to investigate a car crash and build a case of liability against the opposing party. To schedule a free appointment with a Lafayette drunk driving accident attorney, call Broussard, David & Moroux today at 888-337-2323 or contact us online. We represent victims in Lafayette, New Orleans, Baton Rouge, New Iberia, Eunice, Lake Charles, and Alexandria, as well as other communities in Lafayette, Orleans, East Baton Rouge, Iberia, St. Landry, Calcasieu, and Rapides Parishes. Since we do not collect a legal fee unless we recover damages for you, there is no reason to wait in setting up your consultation.