Mass Tort Litigation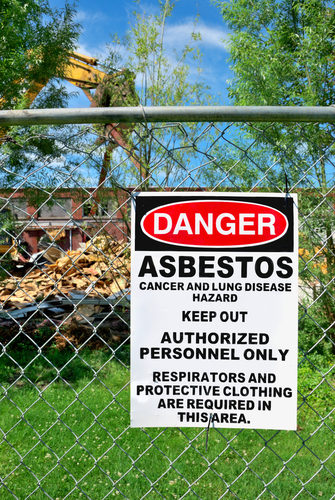 Sometimes a large number of people are injured by the same actor or product in a similar way. In these circumstances, mass tort litigation gives plaintiffs the opportunity to sue the defendant or closely-related defendants as a large group, rather than as an individual. Our Lafayette mass tort lawyers are experienced in handling these cases.
Typically, mass tort litigation involves products liability claims against manufacturers and pharmaceutical companies or claims against common carriers such as airlines or railroad companies. The general composition of mass tort litigation involves a large group of people who were similarly injured by a company or group of closely related companies' negligence.
A mass tort claim is a type of class action lawsuit. For this reason, mass tort litigants must have common questions of law and fact in order to join together to sue a defendant. Courts generally determine whether a group of mass tort plaintiffs are qualified to sue together as a class of litigants. That is, mass tort litigation lets one attorney or group of attorneys represent several injured parties in individual cases. A nationwide network of lawyers can pool resources, information and ideas to ensure all individuals receive fair settlements for their injuries. If you are considering bringing this type of claim, the mass tort attorneys at our Lafayette firm can advise you.
Mass Tort lawsuits are typically more complicated than traditional class action lawsuits because the way they are structured does not necessarily follow standard predictable legal procedure. Because of the multitude of claims that are brought during the suit, it can be difficult to determine settlements and compensation.
Examples of Past Successful Mass Tort Litigation Include
Asbestos litigation
Tobacco litigation
Medical products liability claims, such as claims against defective heart defibrillator manufacturers and breast implant manufacturers
Pharmaceutical claims against drug manufacturers
Claims against common carriers after an accident or crash, including airline companies and railroad companies
Claims against corporations for toxic torts
Advantages and Disadvantages of Mass Tort Litigation
If a large group of litigants are properly organized, mass tort litigation can have several advantages. First, mass tort litigation provides a cost effective means of litigation for litigants. Many times, attorneys typically handle most of the litigation, and the plaintiffs have a more passive role in the process. Second, a large group of litigants with a similar harm may ease the proof of claims, pressuring the defendant to settle.
With that being said, our Lafayette mass tort attorneys understand that mass tort litigation also presents unique challenges to courts and defendants. First, some courts are not adequately equipped to handle a large group of plaintiffs in one case. Furthermore, defendant corporations often purport to dismiss the claims on the basis that they cannot fairly defend against so many claims. An additional concern is that inexperienced mass tort attorneys may fail to adequately organize and contract between the large group of plaintiffs, resulting in a disproportionate allocation of settlement or verdict proceeds.
If you believe that you or a loved one suffered from an injury common to a large group of people, you should contact an attorney to learn about your legal rights.
For questions, call Broussard, David & Moroux at 888-337-2323 (toll free) or 337-233-2323 (local). You can also contact us online for answers to your questions or to schedule your complimentary consultation with a mass tort lawyer in the Lafayette area.