Products Liability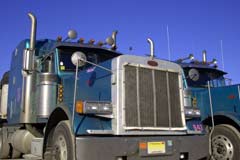 As consumers, we expect our products to be safe and free from dangerous defects. Unfortunately, each year thousands of people are seriously injured by defective products. Our Lafayette products liability lawyers are ready to assert the rights of victims in this situation. Tragically, some of the most dangerous defective products are baby products and children's toys. Products liability is an area of law that holds product designers, manufacturers, distributors and sellers responsible for unreasonably dangerous products under certain circumstances.
Broussard, David & Moroux represents clients injured by defective products. If you or a loved one were seriously injured by a product, you should contact a products liability attorney at our Lafayette firm to learn about your legal rights.
Because products liability law is a matter of state law, every state has unique laws relative to products liability. For example, in Louisiana, the Louisiana Products Liability Act is the exclusive theory of recovery for all products liability claims. Nevertheless, most state products liability laws have common themes and fall under a broader negligence claim.
Common Products Liability Theories of Recovery Include:
Design defect — To prove that a product has a design defect, a plaintiff must prove that a product was inherently dangerous in its design. This proof requires evidence that an alternative design existed that is safer and economically practical. The alternative design must also accomplish the same purpose as the original design.
Manufacturing defect — A manufacturing defect is an unintended defect that results from the manufacturing process. A manufacturing defect generally occurs if a product was negligently made and sold with the unplanned defect.
Failure to warn — Designers, manufacturers, distributors and sellers have a duty to warn consumers about any dangers associated with a product. Products should be clearly labeled and include adequate instructions about how to use the product. A failure to warn claim arises if a manufacturer fails to provide adequate warning about the dangers of a product and an injury results because of the lack of warning.
Failure to comply with an express warranty — This claim typically arises if a manufacturer offers an express warranty that causes a consumer to use the product, but the warranty proves to be false.
In recent years, a wide variety of products have posed serious risks to consumers. Manufacturers often recall children's toys and baby products after their products cause serious, unexpected injuries to children. In addition, certain household products, including hot water heaters, blinds, flammable mattresses, heated blankets, computers and candles have seriously injured consumers in recent years. In the past few years, there has also been a string of medical device injuries and recalls, including defective pacemakers, breast implants and artificial limbs. With this wide range of defective products, manufacturers must be held accountable for their negligence.
Proving a products liability claim requires both skill and experience. Manufacturers spend millions of dollars each year defending products liability suits and often refuse to settle. A knowledgeable Lafayette products liability attorney can assist you in protecting your legal rights and developing strategies for recovery. Our attorneys are committed to obtaining fair and just compensation for our clients, including medical expenses, lost wages, and pain and suffering.
We offer COMPLIMENTARY consultations to all prospective clients. For questions, call Broussard, David & Moroux at 888-337-2323 (toll free) or 337-233-2323 (local). You can also contact us online for answers to your questions or to schedule your consultation with a products liability lawyer in Lafayette.