Medical Products Liability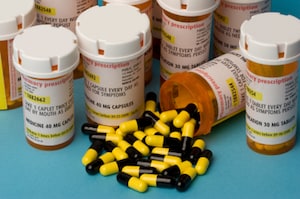 Advances in medicine have made it possible for doctors to use medical products to improve a patient's health and well being. Today, doctors use medical products for a variety of health issues, ranging from heart problems, kidney failure, joint replacements and contraception. However, often manufacturers race to market new products for a quick profit. Pharmaceutical manufacturers also attempt to rush new drugs through the Food and Drug Administration to be the first drug in the market. In this race for a quick buck, manufacturers sometimes fail to adequately test new products and drugs, and consequently fail to warn consumers about the product's undiscovered defects or dangerous side effects. When this happens, our Lafayette products liability lawyers are ready to hold them accountable.
Medical products liability arises when a person is injured from a defective medical product or drug and did not receive adequate warning about the product's potential defects or dangerous side effects. As a patient, you have a right to make an informed choice about your medical treatment. If you never received the information necessary to make an informed decision and suffered harm as a result, you may have legal rights.
Broussard, David & Moroux represents people injured by defective medical products. We work to protect patients' rights and to hold manufacturers responsible for their negligence. If you or a loved one were injured from a defective medical product or were injured as a result of a dangerous, undisclosed side effect, you should speak with a products liability attorney at our Lafayette firm to learn about your legal rights.
Medical Products Liability Claims versus Medical Malpractice Claims
A medical products liability claim differs from a medical malpractice claim in that a medical products liability claim is a lawsuit against a manufacturer, not a doctor. A medical products liability claim is not a medical malpractice claim. If a doctor correctly installs a defective medical device or if a manufacturer failed to disclose a dangerous side effect of a medical product to a physician, the doctor may not have committed malpractice.
On the other hand, doctors also have a duty to inform patients about alternatives in treatment and side effects and to properly install a medical device. For this reason, a patient injured by a defective medical product can have both a medical products liability claim against a manufacturer and a medical malpractice claim against his doctor.
Examples of Medical Products Found to be Defective and Dangerous Include:
Hip and knee replacement parts
Pacemakers
Stents
Defibrillators
IUDS
Breast implants
Kidney dialysis filters
Hundreds of drugs, including Accutane, Avandia, Celebrex, Chantix, Darvon, Davrocet, Oxycontin, Prozac, Trasylol, Yax and Yasmin
A successful medical product liability claim can compensate you and your family for your injury. In the tragic case of death, surviving family members may also bring a wrongful death suit against the manufacturer.
Our Lafayette products liability attorneys understand that this may be an emotionally taxing time for you and your family. We are committed to holding manufacturers accountable for their negligence. We offer compassionate representation and will work to ensure that you and your family receive the fair and just compensation you deserve.
We offer a COMPLIMENTARY consultation to all prospective clients. For questions, call Broussard, David & Moroux at 888-337-2323 (toll free) or 337-233-2323 (local). You can also contact us online for answers to your questions or to schedule your consultation with a products liability lawyer in Lafayette.