Client Reviews
Please Click on the Review Link Below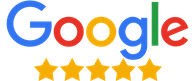 Great lawyer's. Did me a great job. Would refer to anyone I knew. Thank you guys, mister Jerome miss Janey, was a lot of help with all the staff working on my case and still shows your like family thanks to all at Broussard, David & Moroux Lawyers.
- James
---
I was very happy with the out come. I received more money than I was expectant.
- Barbara Stutes
---
Very professional, return calls in a timely manner, explain every aspect of case. Treated kindly.
- Carlonda Miles
---
He was very considerate of our needs. He made sure we were always comfortable in our situations. When we needed help, he was more that glad to help us.
- Catherine Tompkins
---
Jerome was with me and help me from the beginning. He was there every step of the way. He and his paralegal Daniel were very helpful with any and all questions I had. They have become family and will be in my and family's heart forever.
- David Bellow
---
I had a great experience in dealing with Jerome Moroux. He was very professional and also very friendly and caring at the same time! I will alway have a positive lasting impression of him! He goes the extra mile! He is definitely a rising star. He talked care of his clients! I will definitely send him referrals if the need arises! Thanks!
- Diane Martin
---
Janey and Jerome were so amazing during this hole ordeal. They were promptand very informative. They both made a hard time in my lofe so much easter!! I can't say enough about Jerome!! He is so great and made my feel at ease and I knew he would take good care of me. He made this process a breeze.
- Jennifer Rausch
---
I will be in touch with Jerome Moroux if need leegal advise.
- Joshua Theall
---
Jerome Moroux is the most professional lawyer I have had the pleasure of dealing with. He has made me feel like a friend was fighting for me since hired. I am deeply in pressed by the members of this firm and couldn't recommend a better group of lawyers.
- Michael Field
---
Very accommodating good emotional assistance good and excellent briefing of my case. Great personality I felt very comforting and confident with Jerome.
- Nell Roberst
---
Simply put, I couldn't have done this on my own. I used the phone book to find Jerome and I definitely got the right guy, he had the information I needed and the compassion for my case. Communication was good and it was a job well done.
- Philip Kaelin
---
I was in an auto-accident and unsure of how to go about the whole process as far as being fairly compensated. I was able to trust in this firm and the outcome was favorable and there were no hiccups along the way. Pleasant experience overall.
- Sarah Jayde Williams
---
I would like to thank Mr. Jerome H. Moroux and staff for allowing to take my case without them I couldn't have done it myself. He's very professional and Mr. Jerome take pride in his job and helping his clients I hope and pray that god pour his many blessings his way.
- Shaketha Cobb
---
Jerome provided the expertise that was needed to take care of this case. I thank everyone have for this efforts.
- William Warren
---
I can't thank Jerome enough for the outstanding representation given to my husband and me for my personal injury lawsuit. Jerome is highly intelligent of the law and was specifically knowledgeable of the medical condition I was forced to deal with as a result of an accidental fall, which made all the difference when it came to bringing my lawsuit to a successful conclusion.
- Dana Arcement
---
Best attorney, in my opinion. I am so glad I went with Mr. Aswell as my attorney. I would recommend him to anyone who needs an attorney. Mr. Aswell and his office were very professional and handled my case in a very timely manor. They always made sure that I had everything I needed and that I was well taken care of. I would definitely choose him again if I ever had to.
- Alexander Villere
---
Broussard, David & Moroux is a very professional and well-respected law firm. I would refer their services to anyone needing legal assistance.
- Jeanne-Marie Savoy
---
Broussard, David & Moroux = The Best Personal Injury Firm in town!!!!!
- Danielle Richey
---
Best Lawyers in Acadiana
- Johnnise Dugar
---
Amazing personal injury firm. Justice for you is their primary goal.
- Claire Prejean
---
Professional personal injury law firm with great integrity and compassion for those seeking justice.
- Maxine Latiolais