Environmental Liability/Toxic Torts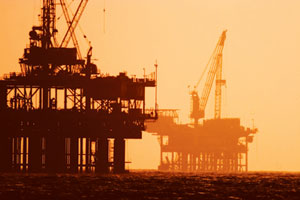 A toxic tort occurs when a negligent actor or corporation intentionally or negligently causes an individual to be exposed to dangerous toxins, such as asbestos, chemicals, oil or mold. In this particular subset of personal injury law, our Lafayette toxic tort lawyers can assist a plaintiff claiming that exposure to a chemical caused the plaintiff's injury or disease. Individuals are most commonly exposed to toxic chemicals from pharmaceutical products, consumer products from the environment, both in the home and at work. Consequently, much of the toxic tort litigation today arises either from exposure to pharmaceutical drugs or exposure to toxic substances while at work.
Broussard, David & Moroux is a law firm that represents individuals injured by harmful toxins. If you or a loved one were seriously injured by a dangerous toxin, an attorney can help you recover compensation for your medical expenses, loss of income and pain and suffering. The toxic tort attorneys at our Lafayette firm are experienced in this type of litigation and can assist you in understanding and protecting your legal rights.
Toxic torts commonly occur in the employment context. Employers have a duty to provide safe working conditions for their employees. A toxic tort can occur if an employer intentionally or negligently exposes its employees to a dangerous toxin. For example, an employer may fail to provide adequate safety equipment to its employees that work with dangerous chemicals. So-called "occupational toxic tort" cases differ from workers' compensation claims are made against the worker's employer, while an occupational toxic tort case usually must be brought against "third parties."
A person or group of people can also be injured if a dangerous toxin is released into the environment. Under several federal and state environmental regulations, corporations have a duty to cautiously handle, store and dispose of dangerous toxins and the failure to do so can cause serious health consequences. Often, dangerous toxins can be negligently or intentionally released in water, air or the ground.
Exposure to the Following Toxins may Give Rise to a Toxic Tort Claims
Asbestos in homes, schools, playgrounds or the workplace
Toxic mold
Oil and petrochemicals
Industrial chemicals and pesticides
Pharmaceutical drug or dangerous medical device
Tragically, after an individual is exposed to a toxic substance, dangerous side effects can remain latent for years. Side effects from toxic exposure include lung and breathing related health problems, cancer, brain damage, organ damage, infertility and birth defects. If you believe that you were exposed to dangerous toxins at work or in your community and begin to experience symptoms of an injury, you should seek legal advice immediately.
At Broussard, David & Moroux, our Lafayette toxic tort attorneys are committed to ensuring our clients recover the just compensation they deserve for their injuries. An attorney can assist you in developing a theory of recovery that yields maximum results. In toxic tort litigation, an injured individual may be able to recover compensation for the loss of past and future wages, medical expenses, physical pain and suffering and emotional anguish.
We offer a complimentary consultation to all prospective clients. For questions, call Broussard, David & Moroux at 888-337-2323 (toll free) or 337-233-2323 (local) for a complimentary consultation. You can also contact us online for answers to your questions or to schedule your consultation with a toxic tort lawyer in Lafayette.