Truck Accidents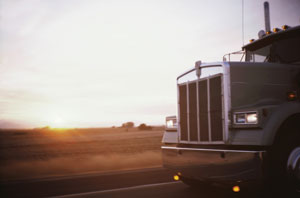 Over 100,000 people are injured each year in truck accidents across the United States, and the number of trucking accidents in Louisiana continues to rise. All too often, when an 18-wheeler or tractor-trailer truck crashes into a motor vehicle, the people in the vehicle are critically injured or tragically killed. After an accident with a trucker, it is important to contact a qualified Lafayette truck accident lawyer who is committed to protecting your legal rights.
It is possible for more than one party to be legally responsible for the accident. For example, the truck driver may have erred, but this error might be due to inadequate training on the part of his employer. The manufacturer of the truck could also be responsible if equipment failure created an emergency condition that led to the accident. An experienced truck accident attorney in the Lafayette area can investigate the cause of the accident and help you hold all negligent parties responsible.
Possible responsible parties in a trucking accident:
The truck's driver
The driver's employer
The truck's owner
The truck's manufacturer
The truck's loaders
Serious truck accidents can occur for a number of reasons. One such instance is where defective or poorly maintained tires blowout while in transit. To combat the risk of such blowouts, Federal laws requirement commercial 18-wheelers to be equipped with tire pressure monitoring systems, which help to minimize the risk of tire blowouts. Trucking companies and drivers have a duty to diligently monitor and maintain these systems. However, when they're not properly maintained, they can cause accidents which may result in significant injury and damage to nearby drivers and their vehicles. Similarly, drivers and trucking companies must monitor and maintain proper braking systems and trailer hookups. Additionally, states impose stringent laws and regulations for companies trucking within the state. In addition to state law, the Federal Motor Carrier Safety Administration promulgates several federal rules and regulations that govern interstate trucking. When a truck accident occurs, the trucker is almost always found to be in violation of a law or regulation. These violations can ease a victim's proof of negligence in subsequent litigation.
The average 18-wheeler or tractor-trailer truck is 15 times heavier than the average passenger vehicle. This disparity in size and weight causes devastating injuries, including paralysis, brain trauma, broken bones and debilitating spine and back injuries. These injuries can be permanent, life altering and expensive to treat. If you or a family member suffered a serious injury in a truck accident, you should not hesitate to retain an experienced Lafayette truck accident attorney who will fight for your rights.
At Broussard, David & Moroux, our lawyers have years of experience representing victims of truck accidents and their families in multi-party litigation. We aggressively take on negligent companies and their insurance carriers and we are 100% committed to fighting for our clients' rights. To schedule a free initial consultation with a truck accident lawyer in the Lafayette area, contact Broussard, David & Moroux at 888-337-2323 (toll-free) or 337-233-2323 (local).