Longshoreman/905B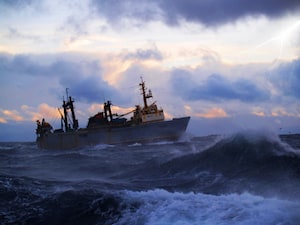 The Longshore and Harbor Workers' Compensation Act (LHWCA) is a federal statute that provides workers compensation for workers who are injured on the job. Qualified workers include workers aboard vessels in U.S. waters, longshoremen and any harbor workers. The statute also has special provisions that allow a qualified worker's surviving family to recover if the worker was killed in the course of his employment. The Lafayette longshoreman injury lawyers at Broussard, David & Moroux represent clients who have claims under the LHWCA. Our firm has a track record of success in obtaining favorable settlements and verdicts for injured maritime workers. If you or a loved one sustained an injury while working in a maritime-related field, you should speak with a skilled maritime attorney to learn about your federally-protected legal rights.
About the LHWCA
Similar to state workers' compensation programs, the LHWCA is a federal compensation scheme that requires no proof of fault or negligence on the part of a maritime employer. Under the statute, if you are a qualified employee who was injured on the job, you are automatically entitled to recover full benefits, even if you were partially or wholly at fault.
Under the statute, however, you are not fully reimbursed for your lost wages or medical expenses. For example, a disabled injured worker receives 66 and 2/3 percent of his weekly compensation for the length of the effects of the injury. The longshoreman injury attorneys at our Lafayette firm know that an injured worker may also be entitled to compensation from his employer for his related medical expenses and vocational rehabilitation.
About Section 905(b)
Section 905(b) of the statute, on the other hand, permits a qualified injured worker to file two types of third party claims, which if successful may allow full compensation. First, a qualified worker may file a claim against a third party who is not an employer but who caused or contributed to the accident that resulted in your injury. Second, a qualified worker may sue his employer directly if the employer also owned the vessel where the injury occurred. Under this second theory, the injured worker asserts that the employer's negligence as a vessel owner caused or contributed to the accident and/or the resulting injuries.
Unlike the general provisions of the LHWCA, Section 905(b) permits an injured worker to seek full damages under a typical negligence lawsuit, including past and future lost wages and fringe benefits, pain and suffering, full medical compensation, and any other damages that may ensue as a result of the injury. For this reason, a 905(b) claim is a powerful tool employed to obtain a maximum recovery and full compensation for injuries.
An experienced Lafayette longshoreman injury attorney can protect your rights a maritime employee, analyze your legal claims and work to obtain fair and just compensation for your injuries. Our attorneys at Broussard, David & Moroux are available to help you and your family understand your legal rights during this difficult time.
We offer a COMPLIMENTARY consultation to all prospective clients. For questions, call Broussard, David & Moroux at 888-337-2323 (toll free) or 337-233-2323 (local). You can also contact us online for answers to your questions or to schedule your consultation with a longshoreman injury lawyer in Lafayette.