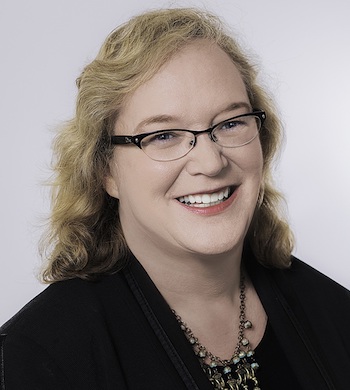 D'Ann Penner
Attorney
Download VCard
Phone: 337-233-2323
Fax: 337-233-2353
Toll Free: 888-337-2323

557 Jefferson St
Lafayette, Louisiana 70501
D'Ann Penner: A Well-Prepared Attorney In Pursuit Of Truth And Justice
Along her path to a distinguished legal career, Dee traversed through rewarding careers as an academician and a narrator of present-day history in the making. Today, she pursues justice for injury victims, landowners, business owners, and other clients, who are often up against formidable forces coming from corporate and government entities.
A Rich Background As A Researcher, Scholar And Chronicler Of Recent History
From a rural upbringing in the Midwest, to the halls of major universities, and stints as a researcher in the hinterlands of Russia in the early days of the breakup of the Soviet Union, Dee quenched her thirst for knowledge with a drive to succeed in every endeavor. As a scholar, journeyer and teacher focusing on Russian history, language, and culture, Dee gained a keen appreciation for the deep connections of people everywhere to land and community life. As a cross-cultural researcher, she honed her talent for uncovering facts and deriving meaning from them.
Later, back in America, Dee parsed the real-life sagas of loss, grit and recovery experienced by survivors of Hurricane Katrina on her path to authorship. In this role, Dee nurtured a deep respect for the passions and principles of hardworking, ordinary Louisianans.
The daughter and granddaughter of small farmers, Dee is passionate about providing quality legal representation to landowners who have been wrongly deprived of their rights. She has litigated a wide variety of property rights claims in both state and federal courts and has briefed appellate matters before the Louisiana Supreme Court, Louisiana Circuit Courts of Appeal and the U.S. Court of Appeals for the 5th Circuit.
Dee represents clients in a variety of civil litigation matters, including unfair trade practices claims, pipeline trespass cases, property damage cases, land-loss cases and toxic torts. She has represented several landowners sued by pipeline companies that were trying to seize their land for pennies on the dollar. Dee works for small and large landowners facing companies seeking right of ways or leases. She helps organize small succession affidavits so that small landowners can cure any problems they might have proving that they own the land that was passed down to them by their kin. Dee handles all aspects of litigation from client intake and trial through appeals.
From 2018 through 2022, Dee was selected to be part of the Louisiana Super Lawyers' Rising Stars list, an honor given to no more than 2.5% of the lawyers in the state who are either 40 or younger or have been practicing for 10 or fewer years. She was named in The National Trial Lawyers: Top 100 Trial Lawyers rankings for civil law in Louisiana in 2020 and 2021, and in 2021 she was named in the National Trial Lawyers organization's Top 10 Business Tort Trial Lawyers list. Dee has handled land contamination cases, commercial litigation, maritime cases, and personal injury lawsuits.
Dee earned her J.D. at Loyola University New Orleans College of Law and her Master of Laws degree in environmental law from Tulane University. She is working to get an Executive Master of Laws degree in litigation management at Baylor University. Dee earned a Ph.D. in history from the University of California, Berkeley. She was a tenured history professor at the University of Memphis, and the director of the Benjamin L. Hooks Institute for Social Change before she traded academia for the law. The author of two books, Dee has also written two law review articles and regularly publishes blogs on issues important to landowners.
To learn more about Dee's journey from history to law, read the 2021 Super Lawyer's article Past To Present.
Personal Background
Raised on a farm near a small town – population 200 – Dee grew up working in her father's soybean fields and driving tractors from an early age. She now lives in Lafayette, Louisiana, a stone's throw away from the Atchafalaya Basin and enjoys hiking, cooking, reading and traveling.
Dee has published two books, including one on the forced famine of 1932 and 1933 in Communist Russia and its impact on oppressed farming people, and another about New Orleanians who triumphed over the tragedy of Hurricane Katrina through hard work, faith, creativity, and perseverance.
Representative Cases
In 2020, Dee secured a settlement for a family group limited liability company (LLC), a family trust and an individual family member against a global Fortune 500 company for two trespassing oxygen and nitrogen pipelines in Calcasieu Parish. In 2019, Dee was the second chair in a jury trial on a sideswipe collision that resulted in an award of $1.5 million. Dee secured a settlement for 125 plaintiffs against Azimuth Energy, Aspect Energy and Gulf South Pipeline Company for a trespassing flow line and aboveground valve operator on the Dufrene family's marshland. From 2016 to 2018, Dee orchestrated the electronic discovery process in a complicated unfair trade practices case that provided the evidence that proved that the departing general manager of Lake Charles Rubber and Gasket and his associates left with no fewer than 14,532 business files, which were used to start and run a competing business; in 2021, the Third Circuit Court of Appeal amended the trial court's judgment of $700,000 and awarded damages totaling over $42 million dollars.
In 2017, Dee successfully defended the seller of property in Calcasieu Parish, who properly disclosed the presence of wetlands on the property to her realtor, prevailing on summary judgment against the buyer. Dee also negotiated a favorable settlement with Enterprise Products that rebuffed the unfair terms Enterprise had attempted to bully the Miller family into accepting, thereby protecting the family's honor. In 2016, Dee secured a settlement in a lawsuit over a 500-foot pipeline placed by Shell Oil Company on family property without its permission and operated for approximately 10 years. Dee won asylum for Karla Herrera, an 18-year-old abuse victim from Honduras.
Education
Executive LL.M., Baylor University, (expected December 2021)
LL.M, Tulane University, 2015
J.D., Loyola New Orleans, 2012
Ph.D., University of California, Berkeley, 1995
M.A., University of California, Berkeley, 1991
B.A., California State University, Fresno, 1989
Admissions And Certifications Louisiana State Bar Association
United States District Court for the Western District of Louisiana
United States District Court for the Middle District of Louisiana
United States District Court for the Eastern District of Louisiana
United States Court of Appeal for the 5th Circuit
Supreme Court of the United States

Affiliations
Member, The National Trial Lawyers: Top 10 Business Tort Trial Lawyers, 2021
Member, The National Trial Lawyers: Top 100 (2020-22)
Super Lawyers' Rising Stars (2018-2022)
Louisiana State Bar Association
Louisiana Association for Justice
American Association for Justice
The Christian Trial Lawyers Association